March On! ...the history of the
Toronto Optimists Drum & Bugle Corps
Toronto, Ontario, Canada
Rick Robida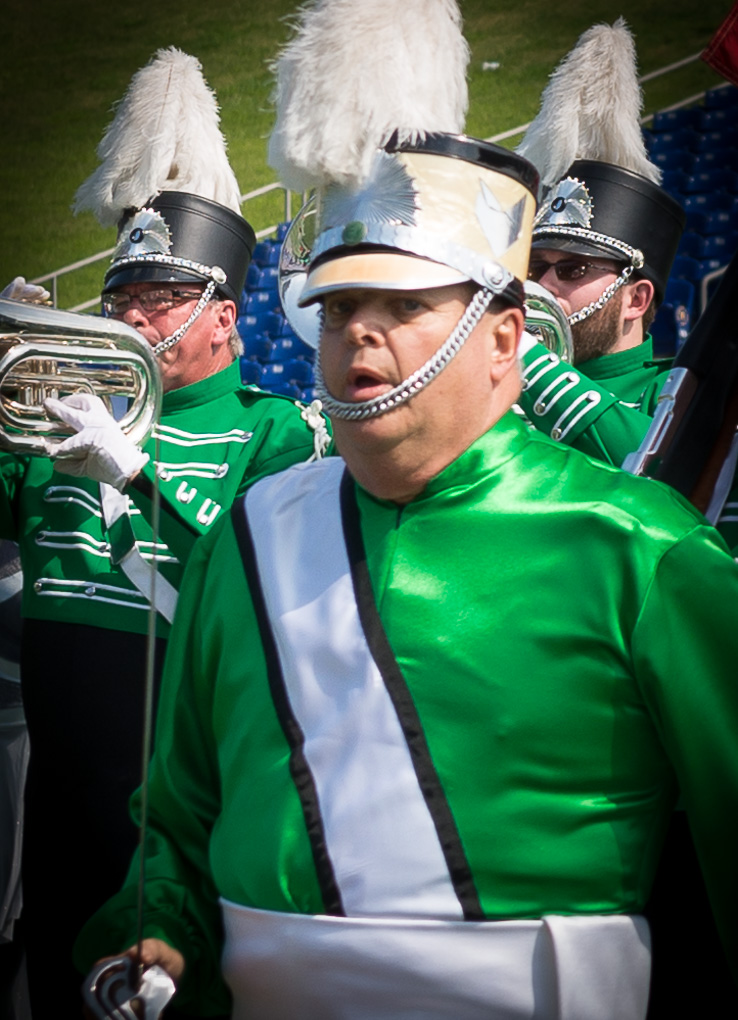 Corps: Grantham Police Boys Band, Toronto Optimists, Guelph Royalaires, Canadian Commanders, Optimists Alumni, Hawthorne Caballeros Alumni
Rick came to the Toronto Optimists from the Grantham Police Boys Band. In addition to Grantham Rick marched with the Toronto Optimists, the Canadian Commanders, Guelph Royalaires, the Optimists Alumni and the Hawthorne Caballeros Alumni. He has also served as the Corps director for the Optimists Alumni and was on the board of Drum Corps International.
Rick was a kind and gentle soul who loved the Optimists. One of the first things Rick did after becoming corps director for the Optimists Alumni was to resurrect Green Capsule Comments, the Optimists newsletter. The photo on the right shows Rick in 2013 when he marched in our Honour Guard, proudly wearing the "old" Toronto Optimists uniform.
Here are a few comments from some of those who knew him.
"Rick was a fine and honourable Optimist."
"It is unfortunate that we must lose a great person like Rick. A great friend and marching pal. Always greet you with open arms. A terrible loss to all who knew him."
"A very committed individual. It was both an honour and a privilege to march and work with him in The Optimists Alumni."
"I know him as a kind, supportive man who knew and loved Corps."
"What a great guy Rick was. Any time I spoke with him he always asked how Gaelen was doing. I'm also grateful for his leadership in the Alumni while I was a member. "
Rick . . . . . . . . . . . . . . . We Remember!