March On! ...the history of the
Toronto Optimists Drum & Bugle Corps
Toronto, Ontario, Canada
Art Tamaki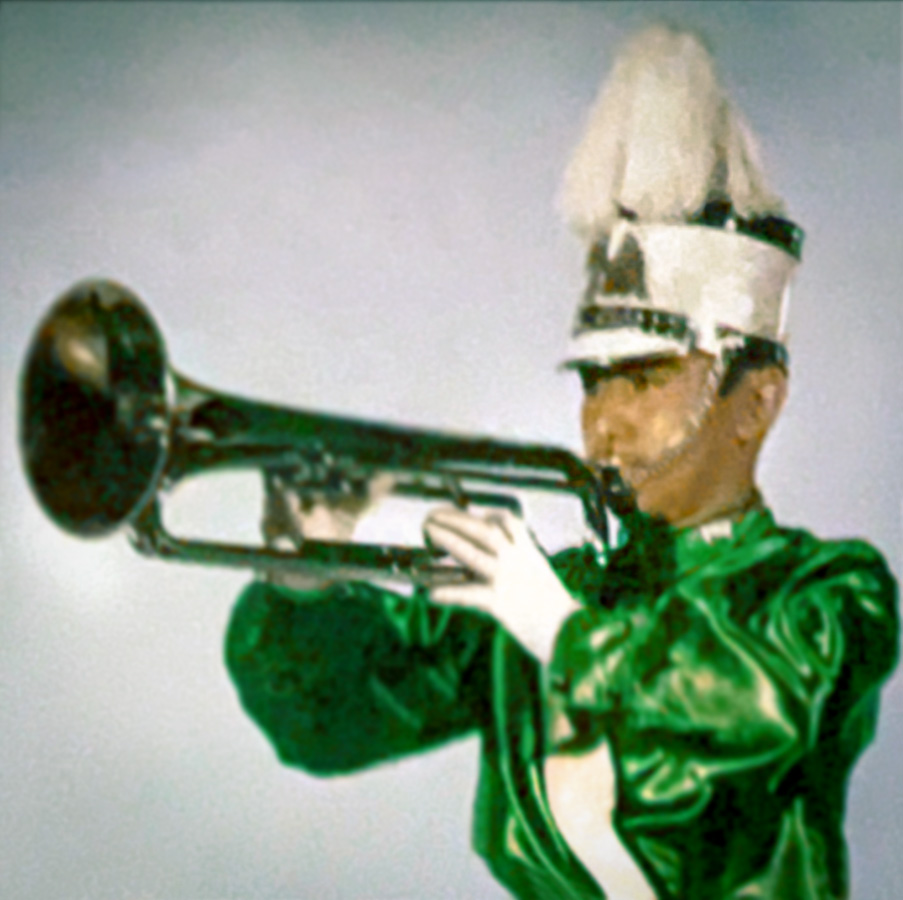 Corps: Toronto Optimists
Even though Art came to the Toronto Optimists without any drum corps experience he quickly found his place in the French Horn section. My recollection is that Art's first trip with the corps occurred when The Optimists were part of "Symphony in Brass", a drum corps show held at the Chicago Opera House in February 1965. It must have been a big thrill for Art since that show included many top-ranked corps such as the Hawthorne Caballeros, Chicago Cavaliers, Chicago Royal Airs and St Kevins. We were billeted by the Cavaliers and stayed with the families of corps members. Art marched in our French Horn section until he aged out in 1967.
Art was a solid horn player and a good human being. He was a kind, intelligent guy with a quick wit and a good sense of humour. He almost always had a smile on his face. I suspect that Art touched the hearts of all who knew him.
Here are a few comments from some of those who knew Art.
"Art was a wonderful person. He was genuine, kind, bright and had a pleasant disposition."
"He was a wonderful, intelligent and supportive guy. One who could always find a reason to smile."
"I have so many good memories of this great guy. He was one of the most intelligent, caring and humorous persons I have had the pleasure to know."
"He was a larger than life husband and Dad and certainly enjoyed every day possible with joy and a smile."
"I liked Art, a good fellow and fine corps member. Solid comes to mind."
"I have not seen Art for many years but have fond memories of his being in the Toronto Optimist Drum Corps and contributing to our National Championships. Art was a stalwart; he never complained and was always congenial; he was a good French horn player and corpsman. He was one of those guys who was, well, just always dependable, upbeat, quiet, with a smile on his face and "optimistic." In reading his obituary and the outpouring of sympathy, it is evident that Art was, as we say, one of the good guys very much appreciated and loved by those who knew him. "
"He was just one of those guys that made Optimists so great."
Art . . . . . . . . . . . . . . . We Remember!