March On! ...the history of the
Toronto Optimists Drum & Bugle Corps
Toronto, Ontario, Canada
Andy Henderson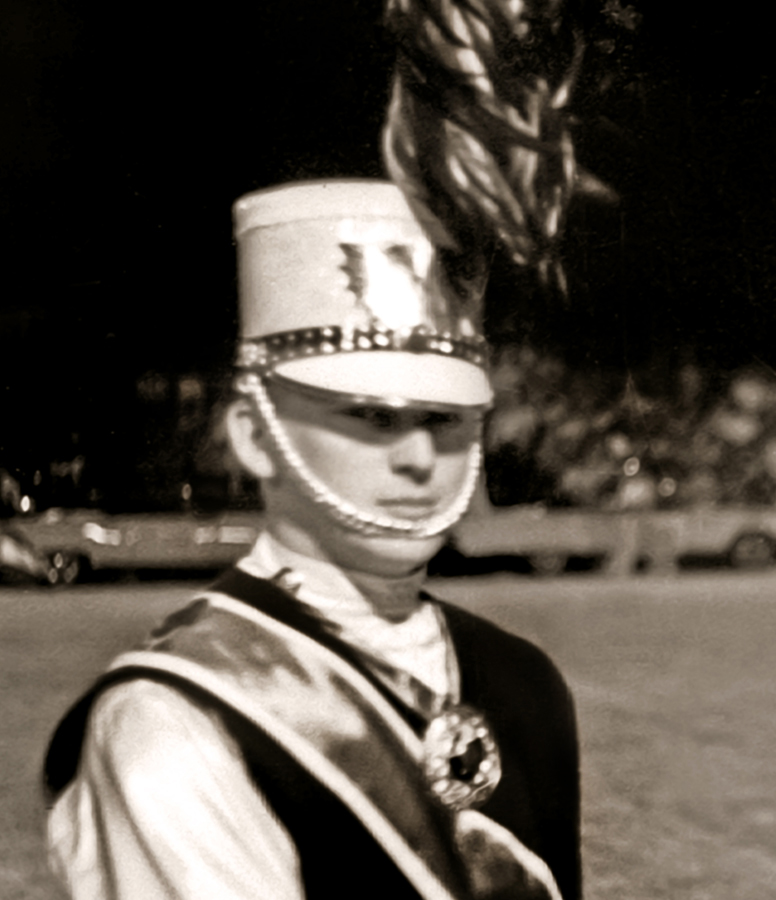 Corps: Toronto Optimists, Commanders
Andy marched with the Optimists from 1959 through 1965. In 1959 and 1960 he carried a flag in the Colour Guard then, in 1961, he moved to rifle. Andy was appointed Guard Captain in 1963 and, in 1964, Andy and Vern Johansson were our Drum Majors. Vern took a year off in 1965 making Andy our sole Drum Major for that year. After the 1965 season Andy moved to Commanders. Andy went on to become a distinguished commercial film editor and director. Here is an Article about Andy from the March 1965 issue of Drum Corps Digest.
Here are a few comments from some of those who knew Andy.
"Andy was probably one of, if not the classiest Drum Major(s) I ever saw and/or marched with." — Mel Dey
"I am very, very sorry to hear this. Andy was very special to me because he took me under his wing in 1964 and made it much, much easier for me to survive in the big leagues. I will always remember him for his kindness." — Vern Johansson
"Andy was a lot of fun to be around, friendly with a great sense of humour. On the way home from a rather long Commanders trip, we made a relief stop along the side of an Interstate somewhere. Once we were back on the bus, I looked over at Andy, and he had the skull and jaw bones of a horse (he found them during the stop) which he was using like a ventriloquist, to talk to me. Totally broke everybody up!!!!!" — Mel Dey
"He was a class guy and did a fine job of majoring Commanders." — Ed Law
"When Andy first became Drum Major in 1964, I was his assistant, fresh from the Bantam Optimists. He took the time all through that year to help me with encouraging words and much laughter. I was also deeply in puppy love with his wife, Jackie (me and about 600 other corps guys). In 1965 I left the corps to become a drummer in a rock band. Even there, Andy encouraged me and wished me well. He was a kind man. We kept in touch off and on through the many decades since we shared the field together. He became a commercial Director and I was an advertising copywriter so we had many occasions to see each other after the corps years. We kind of fell out of touch after he moved to California but whenever he came back to Toronto to see his family, we would always try and get together for a few laughs. He was one of those people who have the ability to make you feel better just by being with them. So long, Andy." — Vern Johansson
"When he came over to Commanders as our D.M., I addressed him as A. Henderson. Andy tagged me mmmm Dey. Farewell Andy - gone too soon." — Mel Dey
"So long Hendergobble!" — Marcel Smolinski
Andy. . . . . . . . . . . . . . . We Remember!